CEI Sports has been framing not only our own memorabilia but our customers' for over 30 years. In that time we've seen a lot. As seasoned professionals we have framed many pieces for downtown Cincinnati businesses. These include offices, bars, and restaurants.
In addition to our sister company DLS Photo we are able to touch up (sometimes restore) and print beautiful chemical prints, frame them, and finish them all in house. In short, we're your one stop shop for professional (ask about our bulk photographer rates) and personal pictures alike. Do you have a beautiful piece of art in a dingy or dinged up frame? We can help!
With this in mind, feel free to call us at 513.489.3400 for picture printing ask for the photo lab, for framing ask for our framing team! Looking for something else? Take a look at our pages on framing jerseys and shadow boxes.
Here are some examples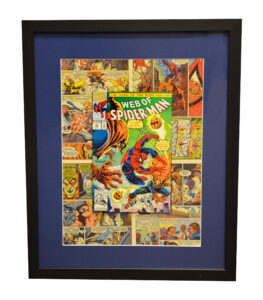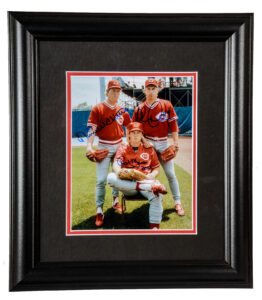 Similarly, for examples of some of our recent custom framing projects follow us on Facebook, Twitter and instagram