Learn More About Our New Curbside Pickup
Unless you've been living under a rock, you know things have been a little crazy and we've noticed some people feel uncomfortable shopping like they did in days past. The doors to the store will always be open to those who want to browse our showroom the good old fashioned way. However we want to continue to serve all of our customers. We also understand some people are just too busy to run into the store. Others race against the clock to get here after work, which strains shopping time. Hence, we've decided to introduce curbside pickup!
To use, follow the directions below and call us with any questions!
Curbside Pickup: Step by Step
You start by browsing our website to find the memorabilia you would like to purchase or call for more specific requests*.
You call the store at 513.489.3400 to place your order (please inform us it is for curbside pick up).
When you get to the store, park in one of the CEI Sports labeled parking 15 minute parking spots.
Call the store to let us know what spot you're in.
Let us know where you would like your product in your car.
We accept credit card (which we can take over the phone or when you get here) and cash.
*We do not have all our product listed on our website. If you don't see an item you're looking for give us a call with specifics of what you're looking for and we can send you an email with a more selective list of products.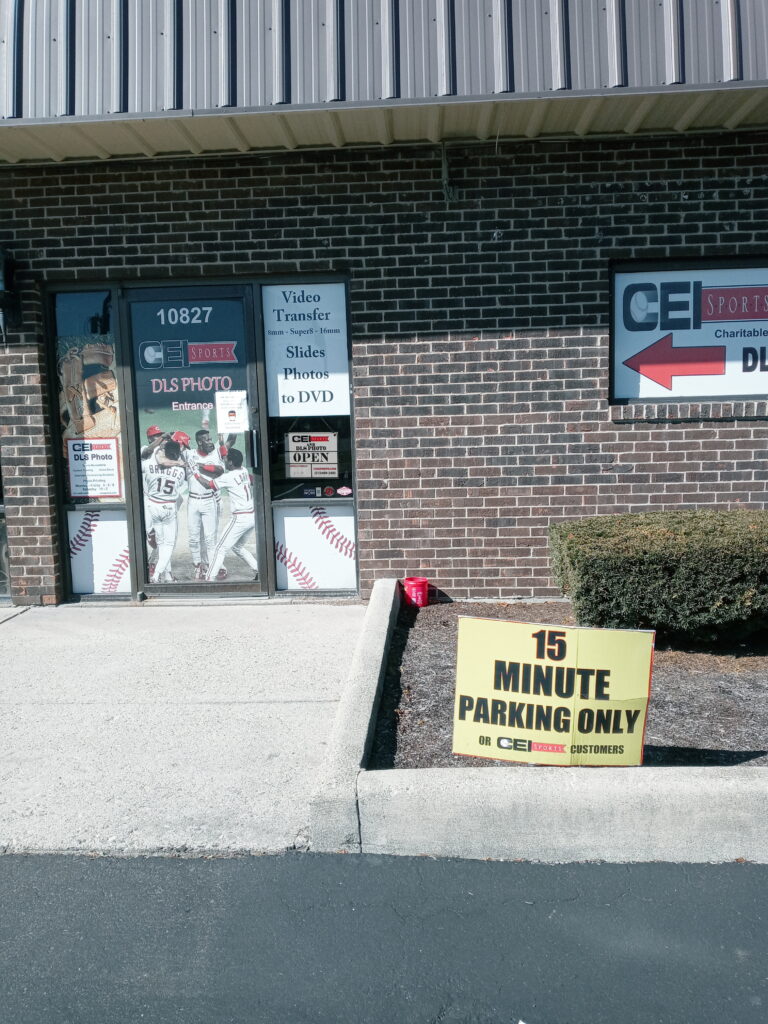 You are welcome to read more about our Covid-19 updates our page on our Covid-19 safety protocols. If you're interested in us adding more Covid-19 friendly services consider letting us know on Facebook, Twitter, and instagram. We are open to suggestions to improve your experience with CEI Sports!