We print canvases, vinyl banners, and more!
If you've been to our store you may have noticed when you walk in to the right we have a room that is very loud and very not sports related. Here, is where we hide our sister company DLS Photo tucked inside. Here we're able to create beautiful chemical prints in a variety of sizes (up to 24″ wide) and print larger on our monster sized dry printer.
The most interesting machine we have by far is the monster Mimaki printer. It's generally used for dry photo printing on art or photo paper. However, Mr. Mimaki as we lovingly call it can print on canvas, sticker paper, vinyl banner material and more. We even printed the decals for our van on it!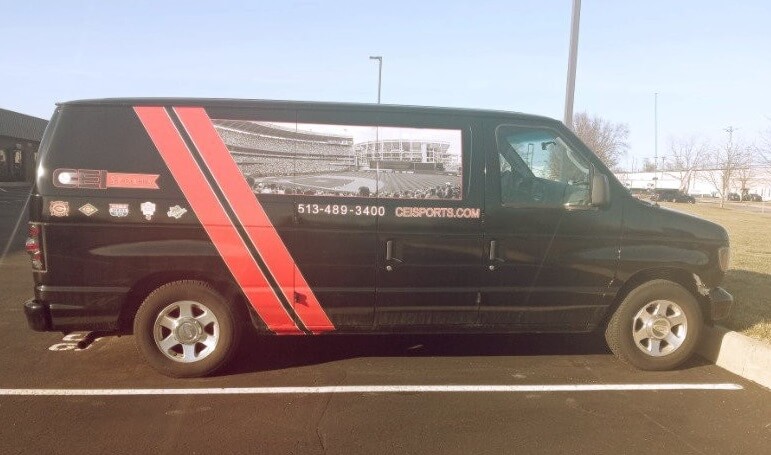 You can contact us to learn more about our printing capabilities at dlsphoto1@gmail.com
or call us at 513.489.3400