We're Celebrating Our 40th Anniversary!
Alrighty everybody, gather 'round!
As you may have seen on our Facebook page CEI's 40th anniversary is coming up so we are doing something special. Here's the plan:
We are doing a month long raffle where we draw a winner each week for a prize. Winners names will be returned to the pot for the following weeks' drawings. You will get a raffle ticket for every $50 you spend at CEI this month (so if you get a jersey framed for $275 you almost have 6 tickets).
To kick off this event we will be open on May 1st (10am-2pm) to give the Saturday crowd a chance to be a part of the raffle!
Week 1:
Cincinnati Reds lunch tote, All-star game decal, Reds patch, and red car USB converter. Drawing: May 7th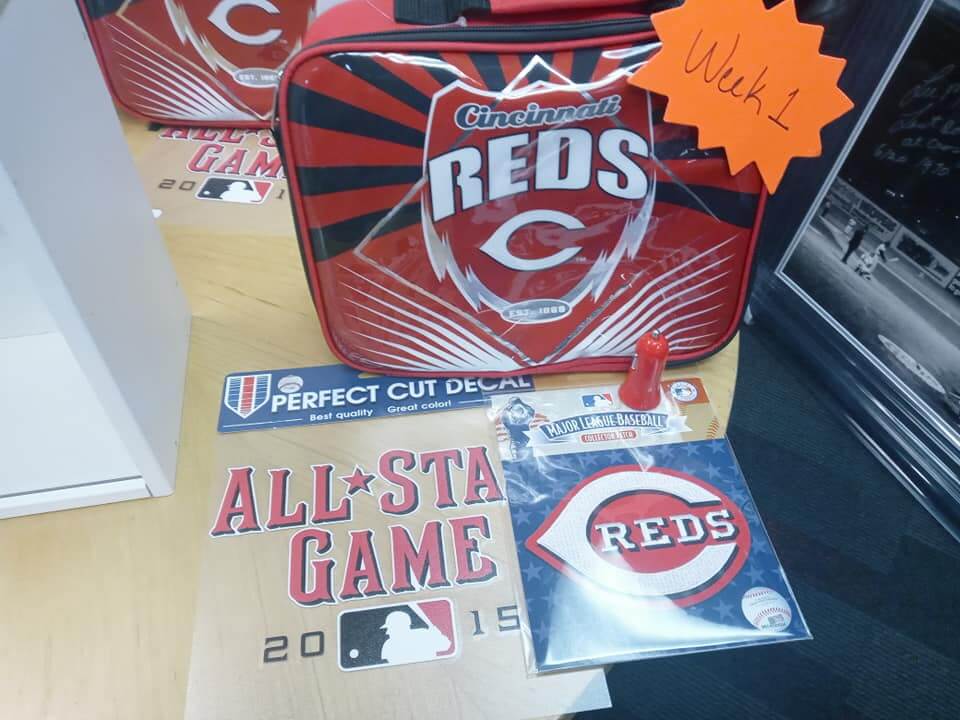 Week 2:
Cincinnati Reds lunch tote, All-star game decal, 4192 Pete Rose baseball cap, Reds 150 year patch, Reds baseball, and red car USB converter. Drawing: May 14th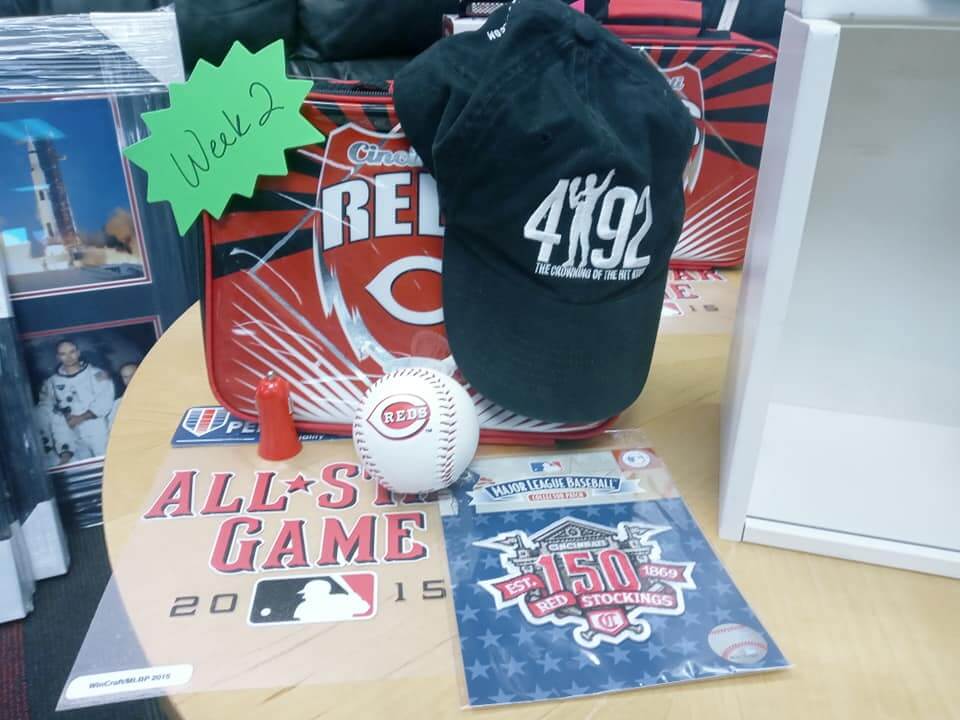 Week 3:
Cincinnati Reds lunch tote, Certified Authentic Geronimo signed baseball card, All-star game decal, Tony Perez bobble head (never removed from box), and red car USB converter. Drawing: May 21th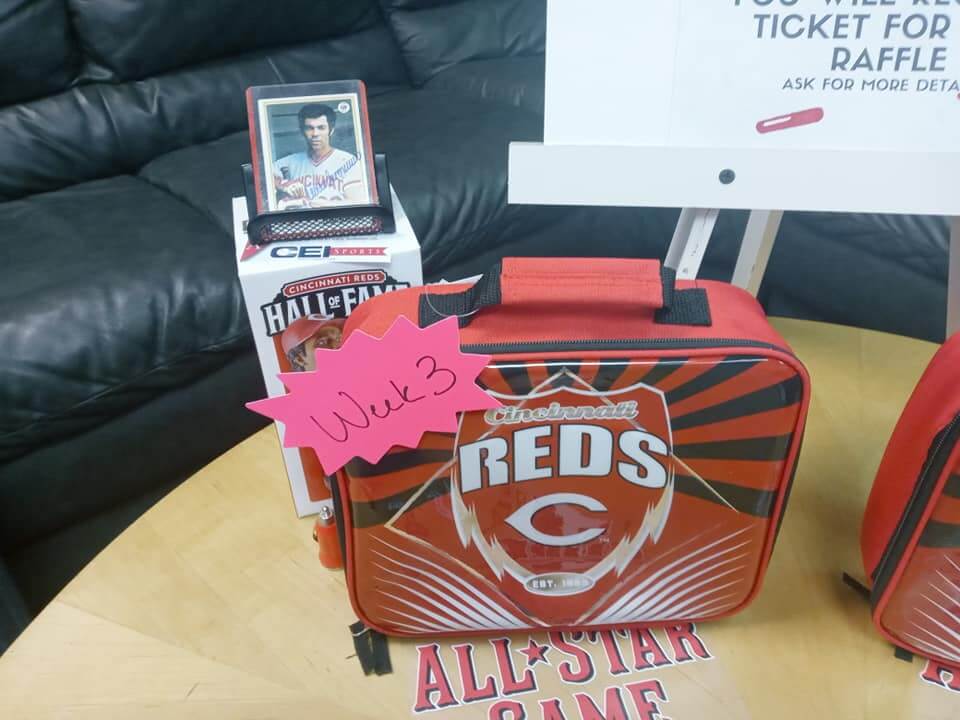 Week 4:
Cincinnati Reds lunch tote, Certified Authentic Johnny Bench signed Baseball, Tony Perez bobble head (never removed from box, and All-star game decal. Drawing: May 28th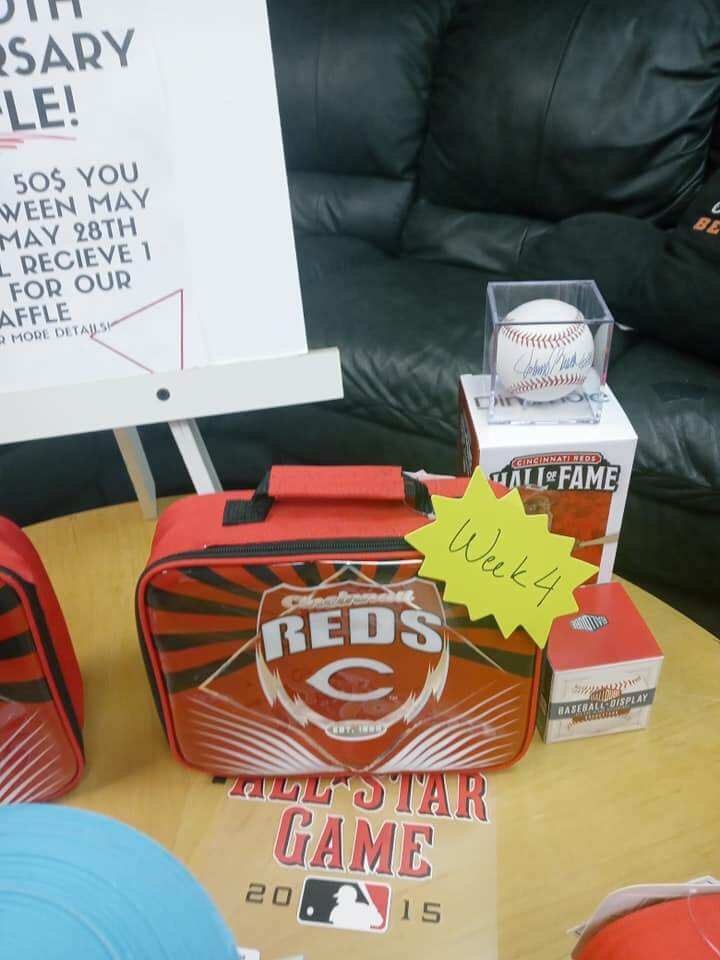 Have questions? Let us know! 513.489.3400 Facebook, Twitter, Instagram